I have so many still in the camera, but as my hand hurts deal for now.



Emori and Airashi (eye-rah-shee) sleeping. Airashi is the blue point in the blue collar on top, and Emori is the seal point in the black collar on bottom.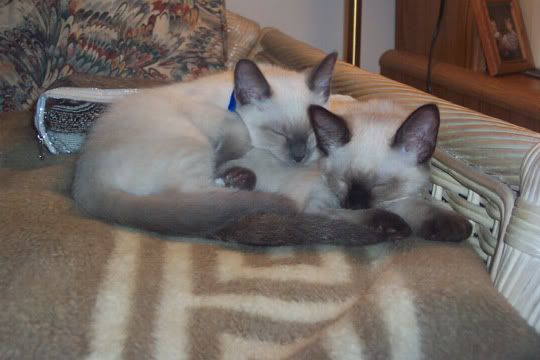 Emori asleep.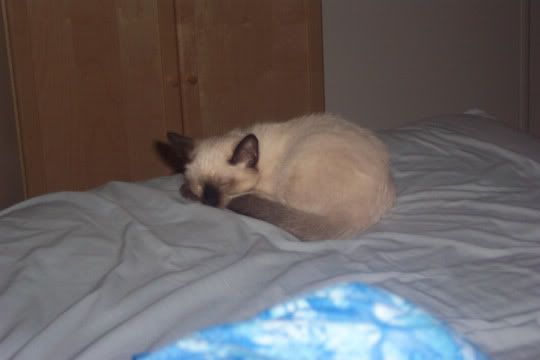 Emori licking Airashi. Note the huge paws (Em has extra toes on each foot).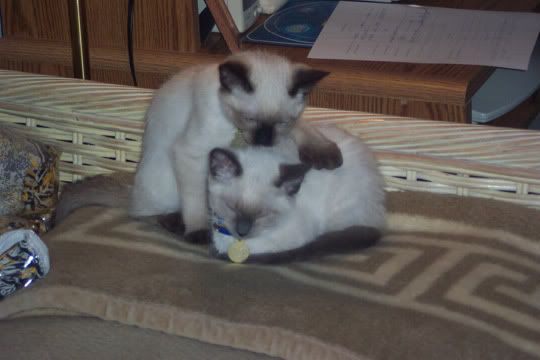 Airashi and Aslan, to give you an idea of the size of the kittens.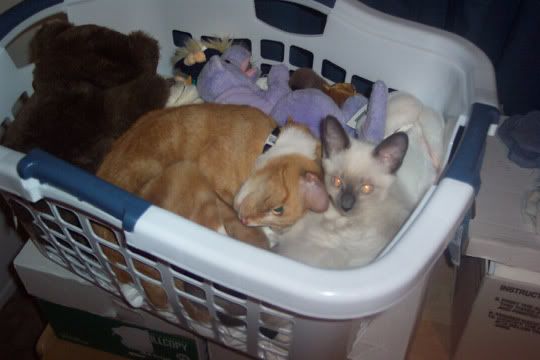 Airashi asleep.